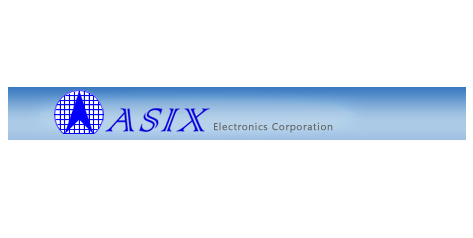 Подробнее о пакете драйверов:

Тип:

драйвер

Имя:

ASIX USB2.0 to Serial Port Driver

Производитель:

ASIX Electronics Corporation.

Версия драйвера (программы установщика):

3.20.0.0, 3.18.1.0, 2.0.10.0

Операционная система:

Windows XP, Windows Vista, Windows 7, Windows 8, Windows 8.1, Windows 10

Разрядность ОС:

32-bit (x86), 64-bit (x64)

Размер файла:

0.71 mb

Дата выхода:

2018-01-24
ASIX USB2.0 to Serial Port Driver. Характеристики драйвера
Драйвер USB2.0 to Serial Port версии 3.20.0.0 (3.18.1.0,2.0.10.0) для High-Speed USB MultiSerial Compound Device и др. устройств от компании Asix. Предназначен для ручной и автоматической установки на Windows XP, Windows Vista, Windows 7, Windows 8, Windows 8.1, Windows 10.
Поддержка устройств:
DUMHPEP1000G2TAVPRE, E4S47AV, E4S49AV, E4S51AV, E4S53AV, E4S55AV, E4S57AV, E4S59AV, E4S60AV, E4S61AV, F9H50AV, F9H51AV, G5B41AV, J5R85AV, J5R86AV, J5R87AV, J7J29AV, J7J30AV, K9Q65AV, K9Q66AV.
Для автоматической установки необходимо скачать и запустить файл - sp71721.exe.
Внимание! Перед установкой драйвера ASIX USB2.0 to Serial Port Driver рекомендутся удалить её старую версию. Удаление драйвера особенно необходимо - при замене оборудования или перед установкой новых версий драйверов для видеокарт. Узнать об этом подробнее можно в разделе FAQ.
Скриншот файлов архива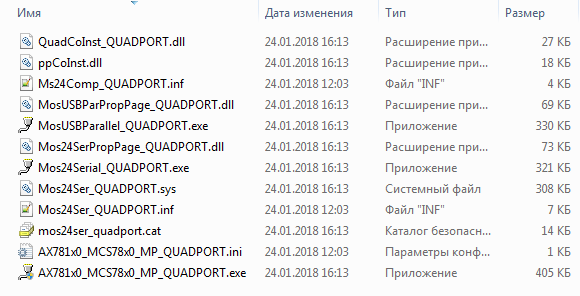 Скриншоты с установкой ASIX USB2.0 to Serial Port Driver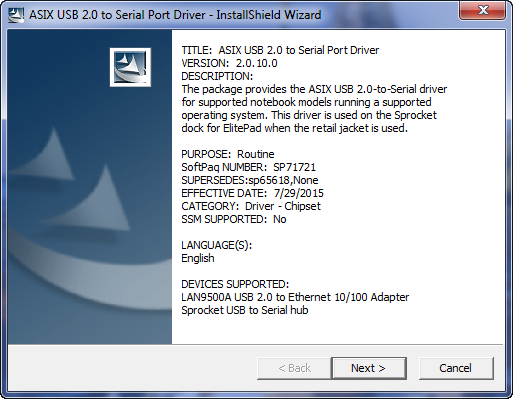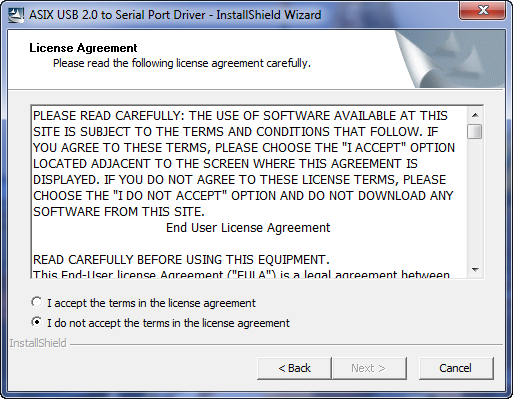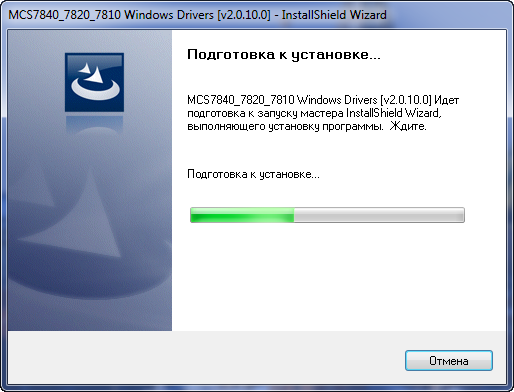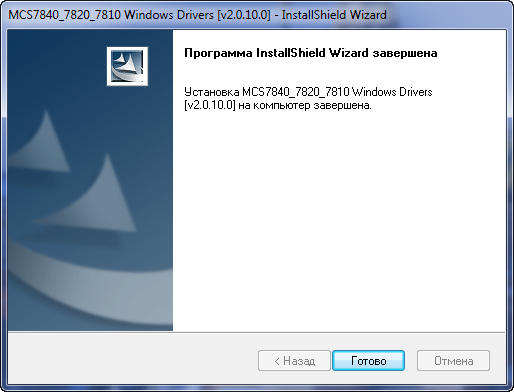 Файлы для скачивания (информация)
Поддерживаемые устройства (ID оборудований):
Другие драйверы от Asix