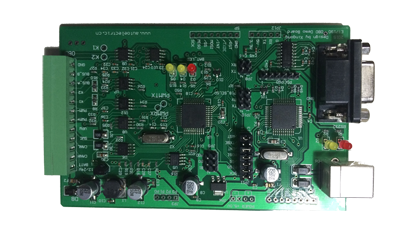 Подробнее о пакете драйверов:

Тип:

драйвер

Имя:

ET7190 Kits OBD2 Demoboard Driver

Производитель:

Microchip

Версия драйвера (программы установщика):

1.0.0.6

Операционная система:

Windows XP

Windows Vista

Windows 7

Разрядность ОС:

32-bit (x86)

64-bit (x64)

Размер файла:

1.2 mb

Дата выхода:

2007-12-19
ET7190 Kits OBD2 Demoboard Driver. Характеристики драйвера
Драйвер и ПО для ET7190 KITs Auto/Car Diagnosis Can-Bus OBD/OBD2/OBD-II Demo board ECU simulator версии 1.0.0.6 от компании Microchip. Предназначен для установки на Windows XP, Windows Vista, и Windows 7 32-64 бита.
Для установки распакуйте архив и запустите - ET7190Kits_EN.exe.
Реализация через ET7190: J1850/can/ K-line data monitor, diagnosis , ECU simulation and ,K logic analysis.
Demoboard-поддержкка Phisycal Bus
Double-wire high-speed CAN, up to 1MBPS
Single wire CAN
J1850 VPW BUS
J1850 PWM BUS
K1/K2 BUS, compatible to SCI Bus
SAE J1708 BUS
Внимание! Перед установкой драйвера ET7190 Kits OBD2 Demoboard Driver рекомендутся удалить её старую версию. Удаление драйвера особенно необходимо - при замене оборудования или перед установкой новых версий драйверов для видеокарт. Узнать об этом подробнее можно в разделе FAQ.
Скриншот файлов архива

Файлы для скачивания (информация)
Поддерживаемые устройства (ID оборудований):
USB\VID_04D8&PID_000B

Microchip Technology, Inc.

PIC18F2550 (32K Flashable 10 Channel, 10 Bit A/D USB Microcontr oller)

USB\VID_04D8&PID_000C

Microchip Technology, Inc.

Custom USB Device

USB\VID_04D8&PID_01F0

Microchip Technology, Inc.

Custom USB Device

USB\VID_04D8&PID_01F1

Microchip Technology, Inc.

Custom USB Device

USB\VID_04D8&PID_01F2

Microchip Technology, Inc.

Custom USB Device

USB\VID_04D8&PID_01F3

Microchip Technology, Inc.

Custom USB Device

USB\VID_04D8&PID_01F4

Microchip Technology, Inc.

Custom USB Device

USB\VID_04D8&PID_01F5

Microchip Technology, Inc.

Custom USB Device

USB\VID_04D8&PID_01F6

Microchip Technology, Inc.

Custom USB Device
Другие драйверы от Microchip