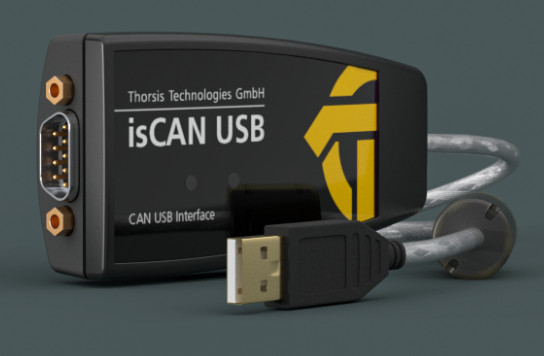 Подробнее о пакете драйверов:

Тип:

драйвер

Имя:

Thorsis isCAN USB Driver

Производитель:

Thorsis Technologies GmbH / ifak

Версия драйвера (программы установщика):

1.01.64.0001

Операционная система:

Windows XP

Windows Vista

Windows 7

Windows 8

Windows&nbsp8.1

Windows 10

Разрядность ОС:

32-bit (x86)

64-bit (x64)

Размер файла:

6.5 mb

Дата выхода:

2012-05-05
Thorsis isCAN USB Driver. Характеристики драйвера
Драйвер для диагностического USB CAN адаптера isCAN от компании Thorsis Technologies GmbH. Предназначен для установки на Windows XP, Windows Vista, Windows 7, Windows 8, Windows 8.1 и Windows 10 32-64 бита.
Версия драйвера:
isCANwinUSB.inf - v.1.01.64.0001 от 05.05.2012
Характеристики адаптера:
USB контроллер - CY7C68014A
CAN контроллер - SJA1000
CAN transceiver - PCA82C250
CAN specifications - 2.0A (11 Bit ID) and 2.0B (29 Bit ID)
transmission rate CAN - 10 kBit/s to 1 MBit/s
transmission rate USB - High Speed: 480 MBit/s, Full Speed: 12 MBit/s
galvanic isolation - Optocoupler
power supply - via USB
connector CAN-Bus - 9 pin D-SUB according to CiA DS-102
длина USB кабеля - 1.8 м
Внимание! Перед установкой драйвера Thorsis isCAN USB Driver рекомендутся удалить её старую версию. Удаление драйвера особенно необходимо - при замене оборудования или перед установкой новых версий драйверов для видеокарт. Узнать об этом подробнее можно в разделе FAQ.
Скриншот файлов архива

Файлы для скачивания (информация)
Поддерживаемые устройства (ID оборудований):
Другие драйверы от USB